Center : Stockholm
Date: fredag 7 april 2017 (19:00 -21:00) lördag 8 april 2017 (09:30 -18:00) söndag 9 april 2017 (09:30 -18:00)

Teacher : Sarah Coleman
These fruitional dignities refer to the extraordinary skill of a practiced warrior. No longer afraid of making mistakes, the unconventional and visionary perspective of the outrageous warrior combines with the skill of spontaneous inscrutability to create
Outrageous and Inscrutable
with Sarah Coleman
7 - 9 April
These fruitional dignities refer to the extraordinary skill of a practiced warrior. No longer afraid of making mistakes, the unconventional and visionary perspective of the outrageous warrior combines with the skill of spontaneous inscrutability to create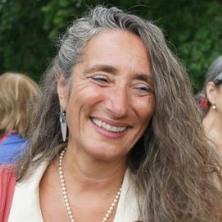 The weekend will be led by Sarah Coleman, a student of Chögyam Trungpa Rinpoche since 1972. Sarah has been teaching Buddhism and Shambhala Training for over 30 years, and has been living and teaching in Europe since 1996.
This program is only open to students who have done the Meek&Perky
Welcome to Sweden if you come from abroad
Cheap flights to Skavsta, one hour outside Stockholm, with Ryan Air.
Also check SAS, Norwegian and other airlines to Arlanda, the main airport, www.flysas.com, www.norwegian.com.
Please get in contact if you need help with lodging or other questions: [email protected]
Place: Sandelsgatan 8 Stockholm, Metro: Gärdet, Stadion or Karlaplan, Bus 1, 4, 54, 72
Price: 1500 SEK, 1100 Shambhala members, seniors, students, unemployed, Half price for people from Denmark, Norway and Finland, 500 students under 30 or if you've done the weekend before
Info: Lennart Harrysson, [email protected], +4670453 15 94