Center : Stockholm
Date:
torsdag 16 november 2017 (19:00 -21:00)
fredag 17 november 2017 (09:30 -18:00)
lördag 18 november 2017 (09:30 -18:00)
söndag 19 november 2017 (09:30 -18:00)

Teacher : Shastri Jane Hope
Full price : skr1700
Members in Finland, Denmark and Norway: skr850
Retired, unemployed, and members: skr1450
Drawing wisdom from The Letter of the Golden Key, a Shambhala root text that addresses our relationship to the material world and our sense perceptions, we will learn the practice of enriching presence—the ability to instantly sense the inner wealth wit
The Sacred Path program continues to deal with bringing the principles of warriorship and the practice of mindfulness-awareness into daily life. In particular, it is designed to nurture the student's natural ability to experience the world as sacred and his or her aspiration to create an enlightened society.

Drawing wisdom from The Letter of the Golden Key, a Shambhala root text that addresses our relationship to the material world and our sense perceptions, we will learn the practice of enriching presence—the ability to instantly sense the inner wealth within ourselves, phenomena and the natural world.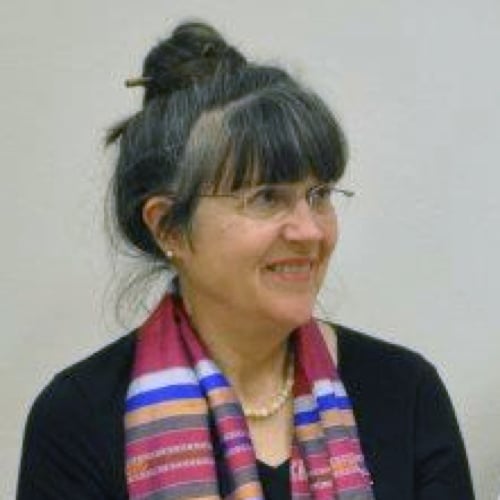 Shastri Jane Hope was born in a small coalmining village in the North-East of England on the edge of the Pennines. With five other friends, she helped to found a fledgling dharma study group in London in 1976.
She trained as a counselor and worked for 14 years in a charity which offers counseling and advice to families whose baby had died. She has written 3 books inlcuding ''Buddhism for Beginners".
In 2004 Jane moved to Ukraina and helped to establish the four groups in Kiev, Odessa, Ivano-Frankivsk and Lviv and ran dathuns, Shambhala Training levels and Buddhist courses.
Jane is currently spending most of her time in London where she was appointed a Shastri– she is also Shastri for Ukraine.
Golden Key begins Thursday evening. We will meet all day Friday, Saturday, and Sunday.
Golden Key is open to all who have completed the Outrageous & Inscrutable level of the Sacred Path program.
Please Note - there will be an extra charge for the Golden Key Terma text which you will receive at this program. The amount will be announced in the program Welcome letter.
Price: 1700 skr (1450 skr for members, students, jobbseeking, retired)
Info&questions: Kicki Andren, [email protected], 073-6799766