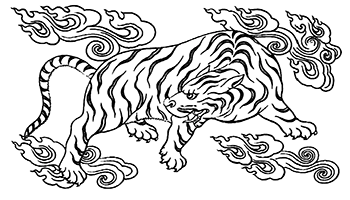 DATE:
söndag 26 februari 2023 (09:00 -16:00)

LOCATION:
Stockholm Shambhala Meditation Group
TEACHER_MALE :
David Schneider
CONTACT : Frida Roa
Retired, unemployed, and members

:
skr
450
The Four Dignities of Meek, Perky, Outrageous, and Inscrutable are introduced as a path and a process, which describe a warrior's maturing and widening sphere of benevolent engagement in the world.
Meek is a study of the grounded, humble and gentle beginning stages of a warrior's journey. Here one trains to overcome arrogance, the primary obstacle to learning.
Teacher: David Schneider
David Schneider began the study and practice of meditation in 1971, under the guidance of Zen masters Joshu Sazaki-roshi, Shunryu Suzuki-roshi and Richard Baker-roshi. He became ordained in 1977. David began formal study of Buddhism under Chögyam Trungpa Rinpoche in 1985 and continued in the Shambhala-Vajradhatu tradition until the present. He served as Director of Shambhala Europe from 1995-2003; he served as an acharya of Shambhala from 1996 until 2018.
He is the author of two well-regarded biographies (Street Zen, and Crowded by Beauty) among other books, and he practices the ancient art of calligraphy.
Prerequisites:
Shambhala training level 1-5, Gate to the sacred Path/Windhorse and Drala.
Online or at the Stockholm center
We will use a hybrid format with David Schneider teaching online using Zoom and a live stream at our center in Stockholm. Participants can join via Zoom or at the center.
Date: February 26th – 9.00-16.00.
Location: Studio Kärlek, Skärmabrinksvägen 6.
Gångavstånd från T-bana Skärmarbrink, Blåsut och Globen
Course fee
600 SEK full price
450 SEK for members, unemployed, students
300 SEK if you are repeating the program.

Bank details
Shambhala Stockholm
Plusgiro 1342970-9,
or from abroad to
IBAN: SE69 9500 0099 6026 1342 9709
BIC: NDEASESS


Contact
To register and for more information contact Frida
frida.roa[at]gmail.com