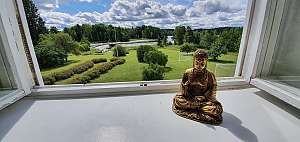 DATE:
fredag 16 juli 2021 (19:00 -21:00)
lördag 17 juli 2021 (10:00 -18:00)
söndag 18 juli 2021 (08:00 -21:00)
måndag 19 juli 2021 (08:00 -21:00)
tisdag 20 juli 2021 (08:00 -21:00)
onsdag 21 juli 2021 (08:00 -21:00)
torsdag 22 juli 2021 (08:00 -21:00)
fredag 23 juli 2021 (08:00 -21:00)
lördag 24 juli 2021 (08:00 -21:00)

LOCATION:
Stockholm Shambhala Meditation Group
Shambhala Stockholms Summer Retreat - a chance to deepen your meditation practice at a beautiful place at a beautiful lake. Open for all.
RETREATEN INSTÄLLD
pga av Covid 19
Welcome to
Shambhala Stockholms
Summer Retreat
16 – 25 of July
The retreat includes meditation, meditation instruction, talks, discussion and individual meditation meetings with an experienced meditation instructor, plus time to relax, go for walks, enjoy the sauna, the lake and the nature.
The programme is open to everyone, no experience needed. Great for beginners – as well as experienced meditators who would like to deepen their practice.
Teacher: We have invited Jane Hope from London to come and teach the program, if everything is working out with the Covid-19 situation.
The Manor house Follökna is located in the heart of Sörmland on Lake Nedingen. One and a half hour drive south of Stockholm. The location is quiet and secluded. The manor house dates back to the Middle Ages and was once owned by Charles IX's spouse Queen Kristina. Current buildings were erected during the 1840s.
Just below the house there's a place for swimming as well as a sauna. A bridge leads over to the manor's own island where it is next to untouched nature, where you can roam the forest or enjoy the twilight from the barbecue area on the cliffs. If you want to go out on the lake, there are canoes and boats.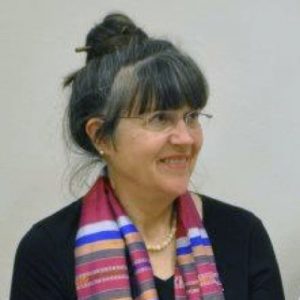 Jane Hope was born in the North of England and studied Fine Art. She belonged to an experimental theatre group called the Exploding Galaxy who performed with Pink Floyd and various other 60's bands and was employed for 15 years as a Bereavement Counsellor, working with parents whose baby had died. She managed to combine her work life with writing books and has three published books, including "The Beginners Guide to Buddhism". She was a founder member of the London Shambhala group which began in her home and has taught extensively in UK, North America and Europe.
LOCATION: Follökna, outside Malmköping, one and a half hour drive west of Stockholm.
ARRIVAL DAY: Friday the 16th of July
DEPARTURE DAY: Sunday the 25th of July
HOW TO GET THERE:
From abroad:
Flights to Skavsta airport south of Stockholm, closest to the venue:
https://www.skavsta.se/en/flight-information/destinations/
For flights to Stockholm, Arlanda, main airport, north of Stocksholm:
How to get there from Stockholm:
From Stockholm: direct train to Flen, 1 hour. Bus to Malmköping from Flen, 20 minutes.
From Skavsta airport:
Bus to Nyköping, 14 min. Bus from Nyköping to Malmköping, 1 hour.
A pick-up fee will be charged

Local bus, from Skavsta, Nyköping, Flen etc:
PROGRAMME PRICE:
Singel room 8900 sek
Double room 7900 sek
Three beds room 7400 sek
Four beds room 7200 sek
Euro: 807€, 717€, 671€, 653€
US dollar: 938$, 833$, 780$, 759$
Just approximately. Depending on exchange rate
EARLY BIRD: 10 % reduction if you register and pay the registration fee of 500 sek before 1st of June.
STUDENTS, RETIRED, UNEMPLOYED: 10% reduction (10% also on the Early Bird price)

The price includes full pension (accommodation and three meals per day) and programme fee. 8 full days and 9 nights.

Euro to sek:
https://www.forex.se/en/currency/order-currency
REGISTER: by clicking Registration down below and the pay a registration fee of 500 sek. The registration fee will not be paid back if the registration is canceled after the 10th of June.
Payments in Sweden:
Betala till Plusgiro: 1342970-9, Shambhala Stockholm. Obs: skriv vem inbetalningen kommer ifrån!
Payments from abroad:
Swift: NDEASESS
IBAN: SE69 9500 0099 6026 1342 9709
Write who the payment is coming from!
Contact: [email protected]